3 Effective Marketing Ideas for Small Business Saturday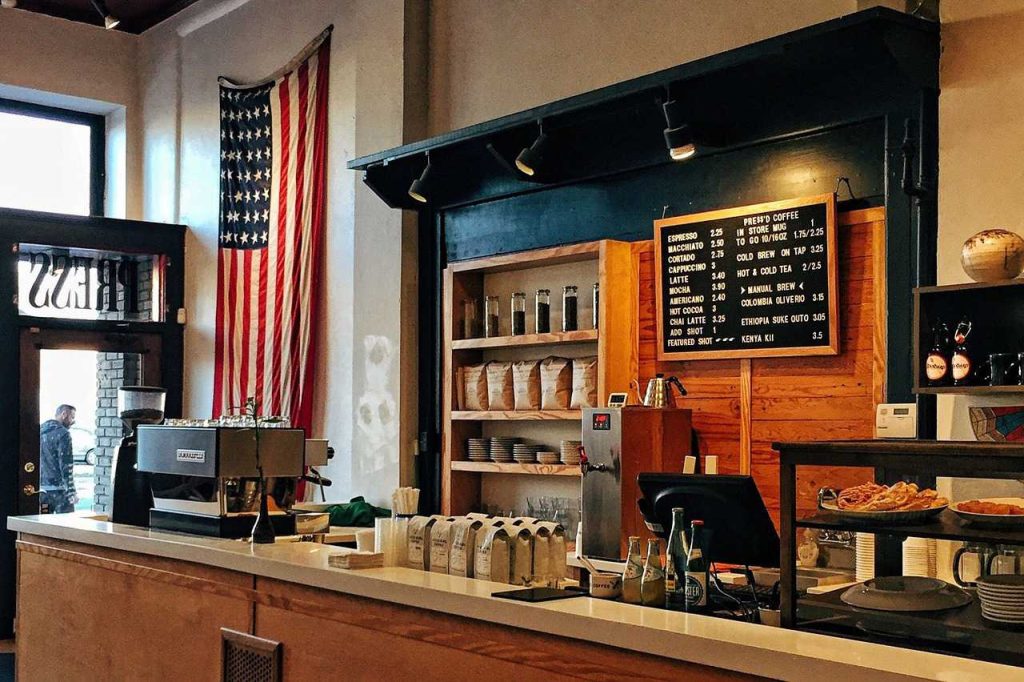 How to Boost Your Sales on November 28th
Taking part in Small Business Saturday on November 28th is a must for anyone who runs a small business. Unlike the hordes of rabid, deal-seeking Black Friday shoppers who flood into big-box stores after Thanksgiving,
Small Business Saturday offers a calmer and more wholesome experience for smaller shops and customers alike. In other words, you won't likely see people fight over the last Japanese washi tape at a local stationery store.
What Is Small Business Saturday?
Small Business Saturday, also called SBS, is one of those consumer holidays that takes place on the Saturday after Black Friday. The American Express came up with this idea in 2010 to encourage people to support local small businesses by shopping and dining small. What makes Small Business Saturday unique is the fact that it fosters sustainability as well as a sense of community.
The 3 Effective Marketing Ideas to Help You Stand Out on Small Business Saturday
If you're a proud owner of a small business, you'd naturally want to grab any chance you can get to make your shop stand out on Small Business Saturday this November 28th. To make this happen, here are some effective marketing ideas that can boost your sales.
1. Offer deals and promote them.
Create an SBS offer that adds value in many different ways. You can catch your customers' attention and draw more shoppers if you provide some discounts or gifts with purchases. Turn your early bird coupons, booking incentives, and other special promotions into limited time offers so that you can create a sense of urgency from the people that you're trying to reach.
Make sure that you ramp up your marketing game by promoting your deals on your website, popular holiday shopping sites, social media platforms, and local papers. If you have a list of your customers' emails, you can also get the word out by creating an email template that features an eye-catching image, a short description of your offers, and an invitation to shop at your store on Small Business Saturday.
While you're at it, don't forget to take advantage of American Express' marketing materials that can boost your brand's SEO and lure footsteps into your shop. You can also choose to embed their free graphic elements in your site or print out their sign templates for your store window displays.
2. Stay connected with your customers.
If your marketing efforts attracted new customers to your shop, be sure to look for a way to stay connected with them. You can easily do this by asking them to like your Facebook, Instagram, or Twitter page or join your email list so that they can get the latest news on your upcoming offers.
3. Follow up with people.
Lastly, you'd want your customers to keep you in mind by sending them a thank you message via email and social media. When you're reaching out to your new customers or subscribers, be sure to share great content that adds value to their lives. This is an excellent way to boost your credibility and encourage them to do business with you in the future.
Another Way of Making an Impact on Small Business Saturday
Participating in this year's Small Business Saturday will enable your small business to make a big impact in your community.
Meanwhile, if you want to make a huge impact on the lives of those who have been diagnosed with breast cancer in your local area, consider donating any type of vehicle to us at Breast Cancer Car Donations. We will use your gift to generate funds that our charity partners need to sustain their delivery of comprehensive breast health services to uninsured and cash-strapped individuals who need them the most.
We'll sell your vehicle at a top auction house in your area. The proceeds from the sale will go directly to our nonprofit partners. Thanks to your donation, they will be able to serve more needy breast cancer patients, providing them with easy access to medical facilities where they can undergo all types of treatment, including surgery, chemotherapy, and radiation treatment.
These nonprofits also provide breast cancer survivors with follow-up care, including laboratory work, annual mammograms, and physician visits five years after remission. Other beneficiaries get to receive free breast cancer screening and prevention and education services.
Handing over your unwanted vehicle to us is a classic win-win. Aside from experiencing the personal satisfaction of knowing that you've done something extraordinary to save someone's life, your donation will also entitle you to get free towing and a top tax deduction in the next tax season.
With Breast Cancer Car Donations, you can donate any type of vehicle, whether old or new, from any location throughout the United States.
For more information, feel free to visit our FAQs page. If you have any questions, call us at 866-540-5069 or write to us here.
Fight Breast Cancer Today!

Make this year's Small Business Saturday extra special. Use the occasion to fight breast cancer by helping its desperate victims. Donate your unwanted vehicle to Breast Cancer Car Donations by filling out our online donation form or giving us a call at 866-540-5069 now!