3 Delicious But Easy Rice Recipes To Make During Coronavirus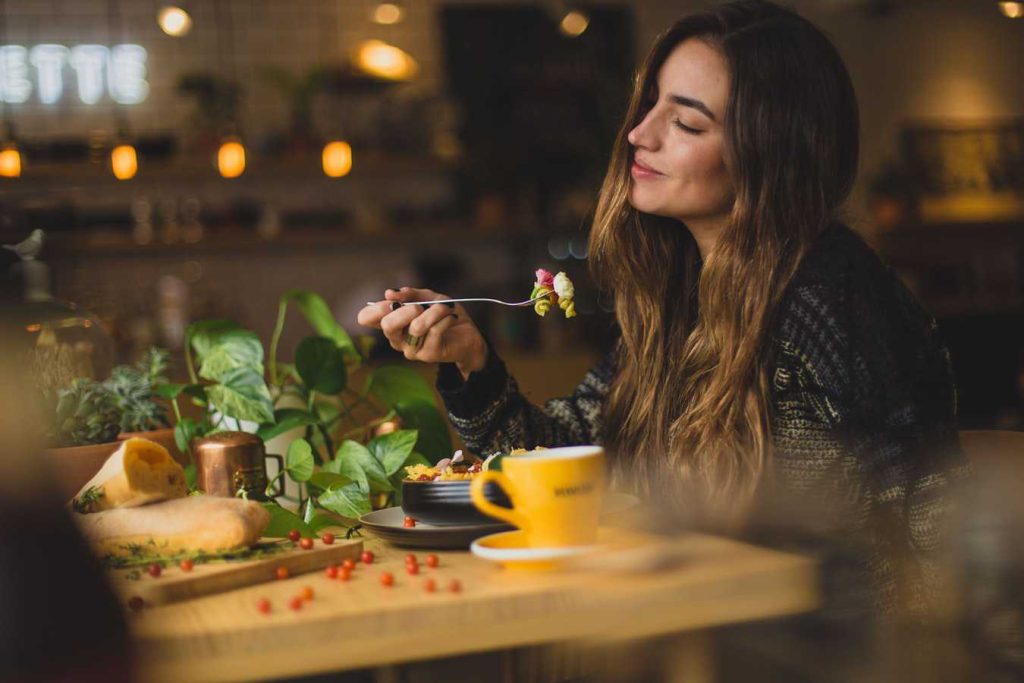 3 Delicious But Easy Rice Recipes to Make While Stuck at Home to Ward Off Coronavirus
People have lately been filling their social media pages with numerous posts and pictures about various kinds of food — from chocolate cakes, brownies, and cookies to homemade lasagna, steaks, and a whole lot more! A lot of them seem to be on a cooking or baking spree even while the whole world is grappling with the coronavirus pandemic.
It makes sense though, as cooking isn't just a way for us to get food in our bellies but also to relieve ourselves of stress caused by measures imposed by the authorities to fight off the raging contagion.
More and more people are turning to the art of cooking while they're stuck at home in compliance with stay-at-home orders. What better way to spend mandatory home quarantine than by leveling up your cooking skills up a notch!
Delicious Rice Recipes You Need to Try
Want to make something different but delicious? What better ingredient to make a mouth-watering dish or tasty dessert with than one of the most popular staple food around — rice! There are tons of rice-based recipes out there that your family will surely love. No matter where you come from or what cuisine is your favorite, rice recipes are topnotch and one that you'll easily fall in love with.
We've listed below three easy-to-make rice recipes that you can give a go while you're stuck at home.
1. Brown Rice Congee
This slow-cooked rice congee makes for a good breakfast meal, or maybe even an afternoon snack. It's pretty easy to make with minimal ingredients, including soft-boiled eggs. One superb tip is to make sure the soft-boiled eggs aren't too cooked and that the yolk inside is still a bit runny. This dish is great for people who are fighting off breast cancer, as brown rice is well recommended by experts. They say that it slows down and inhibits tumor growth.
2. Chorizo-and-Cheese Rice Patties
This dish is a meal in itself, consisting of chorizo, rice, and cheese. You can twist things up a bit and add in little extras as you like, including a poached egg or two.
3. Coconut Rice Pudding
This is a creamy, delicious dish that can easily become your family's new favorite dessert. You can serve it hot or chilled, depending on how you like it. The rice itself is tender but not too mushy in its consistency, and you can always taste the coconut with each bite.
Breast Cancer Patients Badly Need Help
While all eyes are on the hundreds of thousands of COVID-19 cases in many parts of the country, there are thousands upon thousands of Americans afflicted with another life-threatening disease — breast cancer. Individuals diagnosed with this malady are among those at high risk of contracting COVID-19. Even more worrisome, many breast cancer patients can't afford the high cost of medical assistance and treatment. It's a challenge that just seems to get harder and harder each day.
These patients need all the help they can get. And you can easily do something to provide them hope and relief.
If you have a jalopy in your garage and you're planning to get rid of it, why not donate it to us at Breast Cancer Car Donations? We'll turn your clunker into a vehicle of hope for breast cancer patients when we auction it off. The proceeds will be used by our IRS-certified 501(c)3 non-profit partners to help fund the comprehensive breast health services they provide to their beneficiaries. Your generous donation will enable uninsured and disadvantaged breast cancer patients to gain easy access to medical facilities so they can undergo full treatment. Our charity partners also offer free breast cancer screening as well as other breast cancer prevention and education services.
This is your chance to help those fighting for survival against breast cancer and earn some well-deserved rewards at the same time. That's right — you'll get rewarded with multiple perks and incentives by becoming a donor. Don't you worry about your vehicle's pick-up and towing — we will take care of the towing service costs, and you won't have to shell out a dime. Your donation will also entitle you to receive a handsome tax deduction in the next tax season.
We welcome almost all vehicle types, including those that won't even start anymore. We operate in all 50 states, so you should be able to make your donation wherever you're residing in the country.
You can find information about our vehicle donation process at our FAQs page. To learn what actions we've taken to ensure the safety of our donors in these trying times, you may click this link.
For inquiries or concerns, you can give us a call at 866-540-5069 or leave us a message here.
Bring Hope to Breast Cancer Patients Today

Work with us at Breast Cancer Car Donations by becoming a car donor. Your unwanted vehicle can save the lives of individuals suffering from breast cancer. Call us at 866-540-5069 or fill out our online donation form now!