3 Biggest Challenges that Doctors Face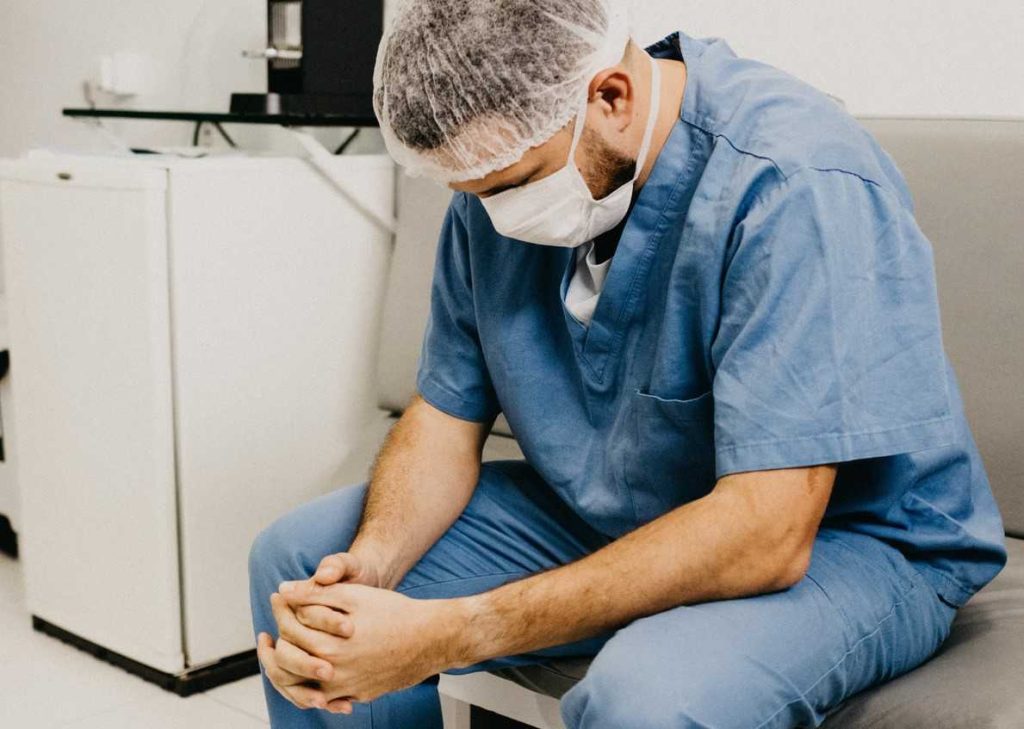 Take Time to Thank Your Doctor on March 30th — National Doctors' Day
The life of a medical practitioner is far from being easy. Sometimes, in their attempts to go above and beyond their call of duty to treat patients under their care, their own health and well-being suffer. Since March 30th is National Doctors' Day, Breast Cancer Car Donations encourages everyone to show our doctors that we appreciate them for their dedication to their profession.
A Day in a Doctor's Life
For most doctors, a typical day starts with visits to patients and managing those who have been confined at the hospital. Once this is done and emergencies have been addressed, they proceed to their office where they spend long hours attending to the needs of more patients. While they're at it, they're often interrupted by calls from other physicians who are co-managing their patients.
In the evening, just when most of us are getting ready for dinner or bed, doctors receive emergency calls that they need to attend to. In other words, doctors don't exactly have an eight-hour workday that most workers have. Despite their hectic schedules and the constant struggle to find a balance between life and work, they still do what they do because they love it.
History of National Doctors' Day
March 30 marked the anniversary of the very first surgery performed with an anesthetic. On that date in 1842, Dr. Crawford B. Long became the first physician to administer ether anesthetic and operated on a man with a tumor on his neck in Georgia. After the surgery, the man swore that he felt nothing during the entire operation and had no idea about what happened until he woke up.
The celebration of National Doctors' Day can be traced back to 1933 when a physician's wife, Eudora Brown Almond, sought to set a specific day to thank and honor the work of all physicians. On March 30, 1933, cards with messages were mailed to a number of doctors, and arranged flowers we're put on the graves of deceased physicians. The Red Carnation flower was the designated flower that was used to celebrate National Doctors' Day.
In 1991, President George Bush proclaimed National Doctors' Day as a national holiday to be observed every 30th of March.
What Are the Common Challenges that Doctors Face?
Doctors face countless challenges each day. Although people may not explicitly see that they're struggling on the outside, many of them are trying their hardest to go through and overcome the hurdles of everyday life. Here are the challenges that doctors face:
As mentioned earlier, a doctor's job doesn't actually end at 5 or 6 o'clock in the evening. They have to constantly monitor their patients and keep their lines open even if they're at home because an emergency could happen at any minute. They often feel guilty about not spending enough time with their families.
The hospital staff population has been declining because of aging. Some nurses retire and some doctors decide to open up their own private practices. As a result, there is less staff left to assist doctors and fewer physicians left to treat the growing number of patients.
Since they deal with life and death situations, physicians are also faced with different ethical dilemmas every day. For instance, they're faced with the decision of how to balance the patient's treatment with their ability to pay or to continue giving expensive end-of-life medications that would only delay the inevitable. These tough decisions can be really stressful, but doctors have no choice but face them every day.
Save Lives on National Doctors' Day!
You don't have to be a medical practitioner to save a life. With a simple car donation to us at Breast Cancer Car Donations, you can help save the lives of women in your area who have been diagnosed with breast cancer. We'll auction off your vehicle and use the proceeds to support our IRS-certified 501(c)3 charity partners in providing uninsured and underserved breast cancer patients with financial assistance, counseling, therapies, and treatment. These nonprofits also make use of the funds they get from us to provide their beneficiaries with early breast cancer screening and other breast cancer prevention and education services.
You will benefit from your charitable contribution since you'll get to enjoy our free pick-up and towing services. Your donation will also earn you the right to claim a hefty tax deduction in the next tax season.
You can donate almost any type of vehicle regardless of its age or condition. You can do so wherever you are in the United States since we have vehicle donation programs in all 50 states.
For more information about our donation process, check out our FAQs page. You may also call us at 866-540-5069 or send us a message online.
Give the Biggest Gift — Your Old Car!

As you show your appreciation to the doctors who have immensely helped you and your family on March 30 — National Doctors' Day — try to imbibe their spirit of selfless dedication to help their patients. Call us at 866-540-5069 or fill out our online donation form to lend a helping hand to the needy breast cancer patients in your area with your car donation now!