3 Best Ways to Celebrate the International Day of Families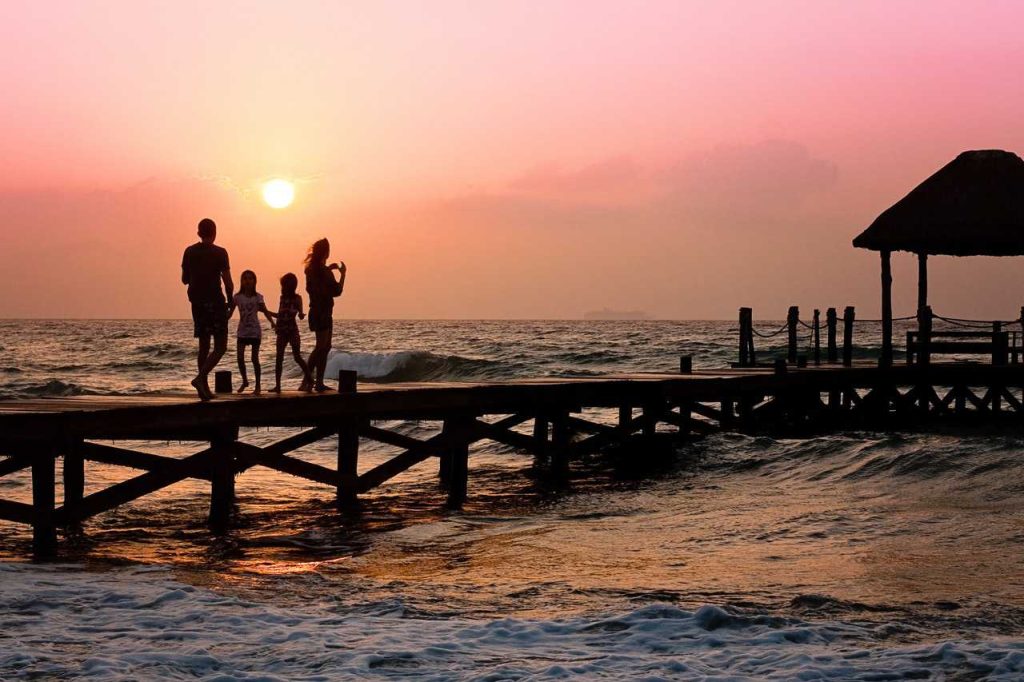 On May 15th, Catch Up and Bond with Your Family
Since the time we were born, most of us have always been surrounded by our family members. Until our last moments in this world, they will still be with us. Our family members comprise some of the most important people in our lives. They've played and are still playing significant roles in forming the person we are today.
To honor the importance of the family, which serves as the foundation of society, the United Nations decided to create the International Day of Families in 1994. It's a day of global observance set on May 15th of each year.
We celebrate this day by showing appreciation to our family members for all the good things they've done for us. It's also a day to reflect on what makes our family unique and just how different life would be without them.
May 15th offers you the chance to catch up and bond with your family. Check out some of the best ways you can observe this day.
1. Go for a family outing.
Take your family to the beach, have a picnic at the park, or just stroll around the mall. Create life-long memories and bond closer as a family by spending more time together.
2. Create a family tree together.
Take the time to create your family tree. Try to go as far as possible (or as far as anyone in your family can remember). Make sure not to miss anyone. Try to include distant relatives if you know them. In succeeding years, use May 15th as your family tree check. Add new members or old ones that you missed including earlier.
3. Spend time volunteering as a family.
Volunteering is a great way to spend the International Day of Families. You can bond with your family while doing something that will benefit the less privileged. Look for a nonprofit group in your area that supports a cause dear to you and register you and your family members as volunteers. The charity organizers will surely be happy to take in additional manpower to help them in their tasks.
Some Low-Income Families Have Members Battling Breast Cancer — Help Them!
It's heartbreaking to see a family member diagnosed with a life-threatening disease such as breast cancer. In your area, some women from low-income families are fighting an uphill battle against the disease. Because they lack the financial resources to pay for the high costs of breast cancer treatments, they're unable to access the right medical care that can save their lives.
If you have cars or any other types of vehicles that you and your family members are not using anymore, you can use them in extending life-saving assistance to the destitute breast cancer patients in your area. All you have to do is donate those vehicles to us at Breast Cancer Car Donations.
We will use your donations to raise the money that our nonprofit partners need so they can serve more uninsured and underserved breast cancer patients. These nonprofits provide their beneficiaries with comprehensive breast health services, which include giving deserving breast cancer patients financial assistance and easy access to medical facilities where they can undergo the full range of treatment options.
These charities also provide breast cancer survivors with follow-up care. Other beneficiaries get to receive free breast cancer screening and prevention and education services.
As our way of saying "thank you," we'll pick up your vehicle for free vehicle wherever it is located in the country.
Since our partners are IRS-certified 501(c)(3) nonprofit organizations, your donation will also entitle you to receive the maximum tax deduction in the next tax season.
Even more precious than these material rewards, you'll find awesome satisfaction in knowing that your donation will be used to help save lives.
We accept almost all types of vehicles, including your deceased grandpa's truck or your grandma's ancient motorized wheelchair. The vehicles you're donating don't need to be in good condition. In many cases, we accept even vehicles that are no longer running.
For more information about our vehicle donation program, including our quick and convenient donation process, feel free to visit our FAQs page. Give us a call at 866-540-5069 or contact us here if you have any inquiries or concerns.
Help Fight Breast Cancer on International Day of Families!

Celebrate International Day of Families on May 15th by giving new hopes to the struggling breast cancer patients in your area. Your donations can help give them new leases on life. Call Breast Cancer Car Donations at 866-540-5069 or fill out our online donation form now!