15 Super Easy Zero-Waste Swaps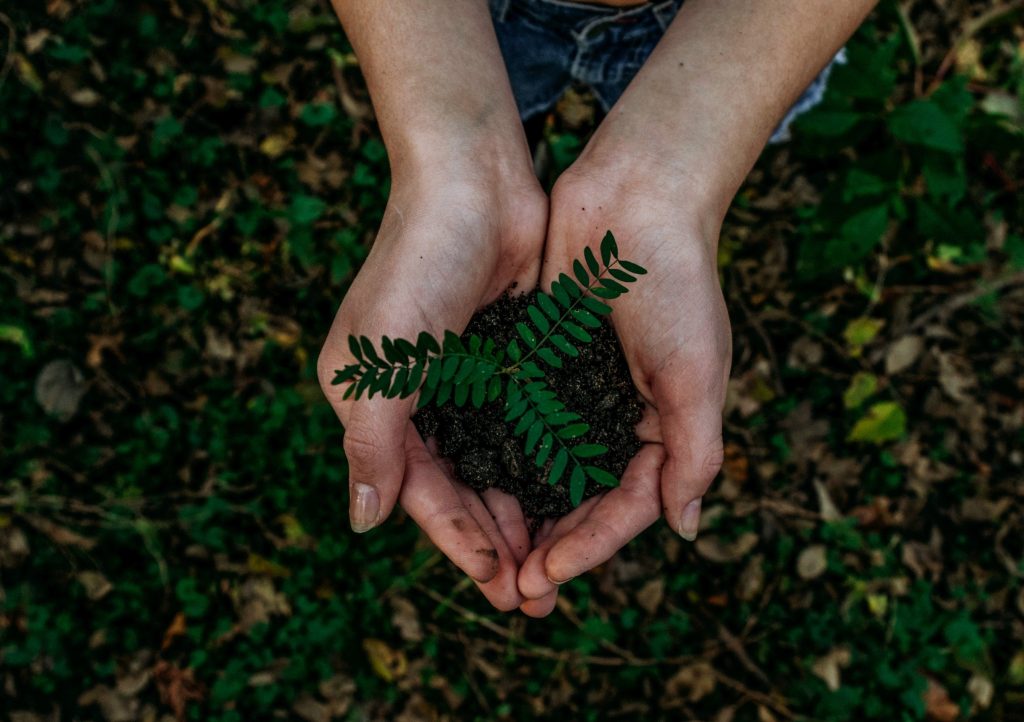 15 Super Easy Zero-Waste Swaps to Keep Our Earth Green
Wouldn't it be wonderful if every person on earth would join the zero-waste bandwagon and try to focus on waste prevention rather than just waste management? Imagine how much of an impact we'll make in saving our environment if we avoid dumping trash into landfills, incinerators, and the ocean.
Zero waste means adapting the philosophy of finding ways to make a product reusable. Switching to zero waste may seem like a huge and difficult step. However, once you get used to this lifestyle change, you'll thank yourself at the end.  Beginning your zero-waste journey doesn't just help the environment; it can also help you develop a sense of responsibility for our planet's future generations.
How to Start a Zero-Waste Lifestyle
For the many of us who are used to throwing trash every single day, going from a lot of waste to nothing at all may be a difficult task to do at first. However, it doesn't mean that you can't succeed in doing it. In fact, these 15 super easy zero-waste swaps can make the change almost effortless to you.

1. From Tissues to Handkerchiefs
If you're someone who regularly buys a box of tissues for hygienic purposes, you probably have loads of trash bins with only used tissues in them. But when you go zero waste, you can replace these tissues with handkerchiefs that you can easily wash.
2. From Plastic Bottles to Reusable Stainless or Glass Bottles
Did you know that water bottles are one of the most common trash items that are found in most landfills? It could take hundreds of years for these bottles to degrade. Instead of plastic, switch to glass or stainless bottles today.
3. From Plastic Toothbrush to Bamboo Toothbrush
Dentists recommend changing your toothbrush every three months. If you use plastic brushes then you could dispose of hundreds or even thousands of them in your lifetime. When switching to zero waste, you can choose the bamboo brush since it is biodegradable.
4. From Paper Towels to Rags
Paper towels are huge contributors to landfills, and their production involves chemicals for bleaching. A rag is a good alternative to a roll of paper towels because you can wash and reuse it.

5. From Plastic Straws to Stainless Straws
Using stainless straws instead of plastic straws can have a huge impact on the lives of sea creatures.
6. From Vegetable Peelings to Fertilizer
Instead of throwing your vegetable peelings and food leftovers, you can opt to throw them down into your compost pit. You can fertilize your plants with these.
7. From Aluminum Foil to Waxed Fabric or Silicone Mat
Instead of using aluminum foil for preserving your food, you can opt for reusable ones such as moldable waxed fabric or silicone mat.
8. From Ear Buds to Stainless Ear Picks
A lot of plastic earbuds end up at our shores every year. Picking out a stainless-steel pick to get rid of your ear wax is a great zero-waste swap.
9. From Food Packaging Bins to Your Own Container
A lot of stores nowadays sell food products in bulk bins. You can just get whatever you need in the container you brought yourself.

10. From Plastic Bags to Cloth Grocery Bags
Instead of packing your groceries in a paper bag or plastic bag, you can bring your own reusable cloth bag when you go shopping.
11. From Soaps with Plastic Packaging to Soaps With Paper or No Packaging
Ditch the plastic packaging of soaps and buy the ones that come with paper or no packaging at all. Many stores offer this option for zero-waste advocates.
12. From Plastic Tupperware to Glass or Stainless Food Containers
When you store leftover food in a plastic container, chances are when you reheat it, the disease-causing chemicals in the plastic can seep into your food. To avoid plastic disposal and consuming toxic substances, you can switch from plastic to glass or stainless containers.
13. From Plastic Ice Tray to Stainless Ice Tray
Plastic ice trays are prone to become cracked over time. To avoid constantly throwing plastic trays and damaging the environment, opt for stainless ice trays.
14. From Plastic Razors to Metal Razors
Disposable razors are often made of plastic materials and they're definitely not recyclable, which means they have a higher chance of ending up in landfills. As an alternative, opting for metal razors can be a great idea.

15. From Loofa to Natural Bath Sponge
A conventional loofah is usually made of plastic. An amazing alternative to this would be a natural bath sponge, which can easily degrade when disposed of.
Following these tips would go a long way in saving our planet. You can start with these easy zero-waste swaps and work your way up from there.
Reducing Waste to Promote a Healthy Community
Reducing the waste that you generate does not only help the environment but also promotes a healthy community since lesser waste means lesser pollution.
Aside from the common waste you can reduce, you can also get rid of that old clunker in your garage or backyard that's far from being fuel-efficient.
Breast Cancer Car Donations accepts almost all types of vehicles for donation for the benefit of needy individuals seeking breast health services throughout the country. We sell all donated vehicles via auction and use the proceeds to support the programs of our charity partners whose primary mission is to help save the lives of breast cancer patients, particularly those who are uninsured and underserved. These IRS-certified 501(c)3 nonprofit organizations provide services that are focused on the prevention, screening, diagnosis, and treatment of breast cancer.
You will also personally benefit from your vehicle donation since you'll get free towing services and a 100% tax-deductible sales receipt that will entitle to claim a top tax deduction in the next tax season. Moreover, you'll enjoy our quick and convenient donation process with no paperwork involved, guaranteeing you a most pleasant giving experience.
For more information on our car donation program, check out our FAQs page. For inquiries, you may call us at 866-540-5069 or send us a message online.
You can donate to Breast Cancer Car Donations by filling out our secure online donation form. We accept donations of nearly all types of vehicles wherever you are in the United States since we have car donation programs in all 50 states.

Save Our Planet and Human Lives with Your Car Donation!
The 15 super easy zero-waste swaps we listed down here will certainly help in preserving the only planet that's home to humans. Donating your old car that pollutes the air with its toxic fumes will greatly contribute to this mission. And never forget: You will help save lives with your charitable contribution as well. Call us at 866-540-5069 now and get started with your car donation!