Spring Cleaning Series: 10 Items You Only Need To Clean Once a Month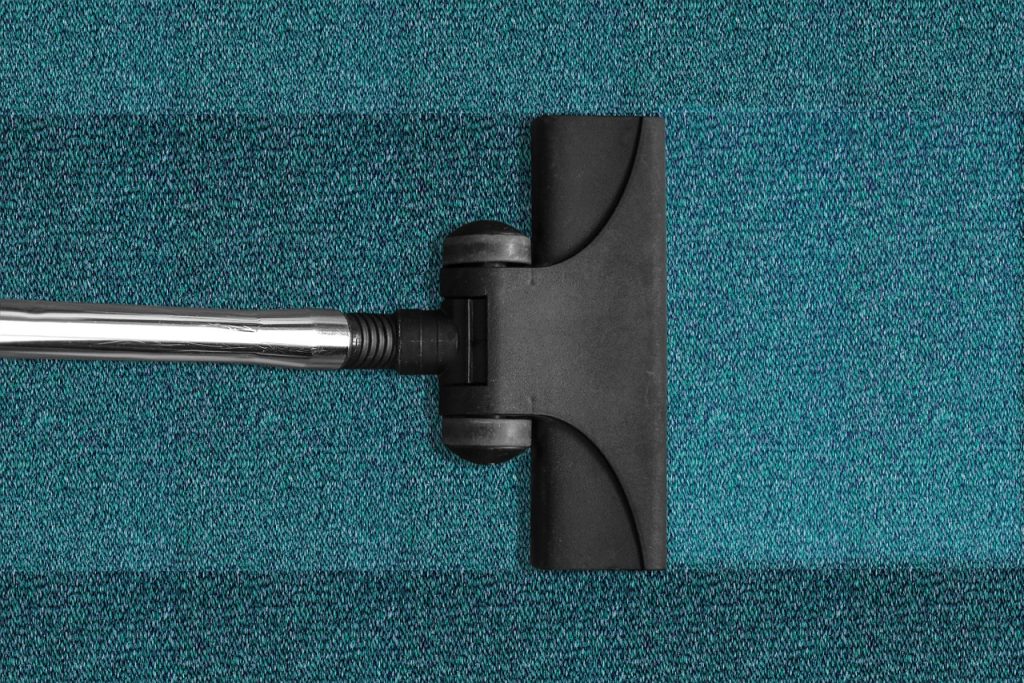 10 Items You Only Need to Clean Once a Month
Now that winter is officially over, we find ourselves facing one of the most intimidating seasonal rituals – spring cleaning. Once again, we organize our closets and scour our bathroom tiles like they're the best things that have ever happened to us.
Did you know that the secret to spring cleaning success is to keep a customized cleaning schedule that fits your needs?
To keep your home as tidy and fresh as it can possibly be, you'll need to have a good monthly cleaning list that attends to the items that you often neglect such as your light fixtures, your ceiling fans, your air vents, and more.
What Are the 10 Items You Only Need to Clean Once a Month?
For those who are not the least bit excited to take on the monumental task of house cleaning, Breast Cancer Car Donations is here to help you stay on top of your monthly chores through this list of 10 items you only need to clean once a month:
1. Air Vents
Pollen, dust, and other allergens can quickly accumulate around the vent and wall areas of your home. These substances can also block your air vents if they're left unchecked. It's best if you dust down the vents once a month to keep the harmful allergens from spreading in your home. You'll need to wipe down the nearby walls to make sure that any dust that has accumulated there is removed.
2. Light Fixtures
If you want to keep the lights bright in your home, you'll need to make sure that your light fixtures are cleaned at least once every month. Get a piece of clean cloth and wipe each of the light fixtures for a quick shine. Don't forget to dump the bug remains!

3. Ceiling Fans
When was the last time you've cleaned your ceiling fan? Don't wait for a ton of dust to start clinging to them and be dispersed in the air. Dust your ceiling fans to keep them functioning well and looking nice.
4. Walls
You'll need to do a monthly wall wipe-down and spot cleaning to remove furniture scuffs, crayon marks, splatters, and dust on the walls of your home. Focus on the areas where you prepare and eat your food, and in places where you keep your trash.
5. Window Treatments
Before you do anything to clean your window treatments, you must check the manufacturer's instructions. In most cases, blinds are wiped down on a monthly basis. Curtains and drapes are also washed or dusted off once every month.
6. Couch
Did you know that many folks find their long-lost items (along with a bit of dirt) whenever they vacuum their sofas and living room chairs? Make sure that you do a monthly cleaning and vacuuming under and around these pieces of furniture to get rid of all the dust and dirt.

7. Carpet and Upholstery
Schedule a monthly check on your carpet and upholstery to see if they have spots or stains that need treatment. Before you liberally apply a stain remover, make sure you first test it in an inconspicuous area to check if it won't do more harm than good.
8. Smoke Alarms
Dust the smoke alarms. While you're at it, check if the batteries need to be replaced and double check if they're working properly.
9. Air Conditioner Filter
Change the filter of your air conditioner to make sure the appliance will continue to run efficiently.
10. Kitchen Appliances
Since these items take a lot of abuse, deep clean them at least once a month. Make sure to remove baked-on drips and overflows from the oven. Remove all the items from the freezer and the refrigerator so that you can thoroughly wipe down their interior walls and other parts. While you're at it, discard outdated food items and place new boxes of baking soda to eliminate odors. You can keep your microwave oven squeaky clean if you scrub it down on the inside and outside.

You can incorporate this list of items to your weekly cleaning chore list by assigning certain weeks for them. For example, you can schedule cleaning air vents on the first week of the month, the dusting of the ceiling fan on the second week, etc. Although we recommend that you clean these items once every month, if you find that they accumulate dust and dirt faster than expected, you can customize your list by adding these items to those that you clean on a weekly basis.
Keep a Clutter-Free Garage!
The best way to clean up your garage is to get rid of its biggest clutter – that rusty, old, and unwanted car that's been taking up space there for a long time now. Consider donating it to Breast Cancer Car Donations to help our IRS-certified 501(c)3 nonprofit partners provide accessible comprehensive breast health services to needy individuals in your community. We'll auction off your donated vehicle and use the proceeds to support our charity partners in providing their beneficiaries with breast cancer prevention, screening, diagnosis, and treatment services.
While your charitable contribution will immensely benefit breast cancer patients and their families, you will also reap rewards, including a top tax deduction, after your donated vehicle is sold at auction. You'll also receive free towing services and enjoy our seamless donation process with no paperwork involved, guaranteeing you a most pleasant giving experience.
If you want to know more about how your clunker can become a powerful tool that can help save lives, call us at 866-540-5069 now or send us a message online. You can also check out our FAQs page for more information.
If you're ready to help bring breast cancer numbers down, you can donate your car today by filling out our secure online donation form. We accept almost all types of vehicles regardless of their age and condition. We also accept vehicle donations anywhere in the United States since we have car donation programs in all 50 states.

Help Save Lives This Spring!
This spring, you can do something truly wonderful: Help save the lives of struggling breast cancer patients in your area. Call us at 866-540-5069 to get started with your car donation!