10 Foods That Can Help Boost Your Immune System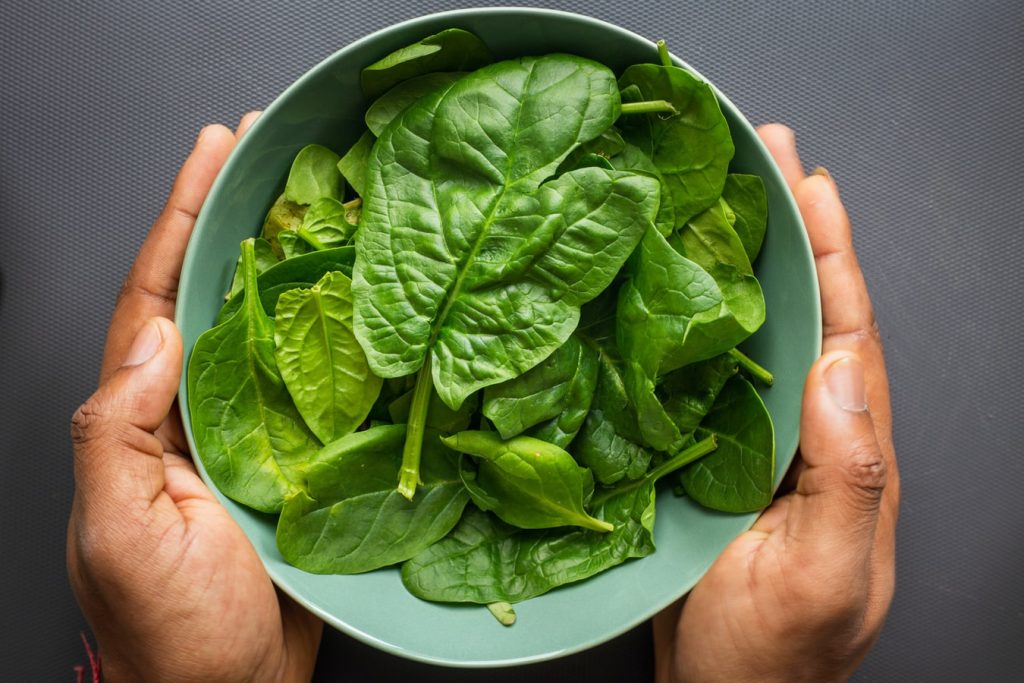 10 Foods that Can Help Boost Your Immune System – Nourish Your Body with These Foods
The stronger your immune system is, the lower your risk of developing diseases, including the deadly novel coronavirus that has been claiming thousands of lives each day throughout the world.
Among the ways to improve your body's defense system include getting quality sleep, being physically active, drinking plenty of water, and of course, eating the right food. Although no food can completely stop any virus from entering your body, certain foods can help increase your immunity.
Here are 10 foods that can help boost your immune system:
1. Oily fish
Fish like sardines, tuna, salmon, and mackerel are high in omega-3 fatty acids. These fatty acids are known to strengthen the immune system, suppress inflammation, lower blood pressure, and reduce the chances of heart disease. Additionally, omega-3s can help fight disorders such as rheumatoid arthritis and ulcerative colitis.
2. Spinach
Spinach has long been considered a superfood. It's loaded with iron, manganese, magnesium, folic acid, and vitamins A, C, E, and K. These nutrients and minerals provide benefits such as preventing colds, improving bone health, maintaining healthy levels of blood glucose, and reducing the risk of cancer. Nutritionists recommend eating spinach either raw or lightly cooked to get the most benefit.
3. Chicken soup
Remember when your mom would prepare you a bowl of chicken soup whenever you got sick as a child? It turns out that she had been giving you the right remedy after all! Homemade chicken soup not only helps ease symptoms of flu but also contains carnosine, a chemical that protects the body from the flu virus.
4. Almonds
Almonds happen to be an excellent source of vitamin E, which plays a major role in bolstering our immune system and shielding our cells from the damage caused by free radicals. These nuts also contain protein, fiber, and tons of minerals to combat particular diseases. Whether you eat them raw or toasted, a handful or a quarter of a cup of almonds a day is just what your immune system needs.
5. Tea
It's no secret that tea provides benefits to our health. Although any type of tea is really good, green tea and chamomile tea are the best options when it comes to boosting the immune system. Other than that, drinking any tea regularly will help improve your body's defenses against certain infections.
6. Broccoli
Another food you can add to your immune-boosting diet is broccoli. This cruciferous vegetable is packed with vitamins A and C, as well as the antioxidant sulforaphane, which is known to lower the risk of diabetes, heart disease, and cancer.
7. weet potatoes
Sweet potatoes are rich in beta-carotene, an antioxidant that turns into vitamin A once it enters the body. Apart from its main function of enhancing the immune system, the antioxidant helps protect the skin from UV rays and slows down the aging process.
8. Blueberries
Apples aren't the only fruits that will keep the doctor away. You need to add blueberries to your fruit bowl, too! Besides being rich in potassium, manganese, dietary fiber, and vitamins C and A, blueberries contain the flavonoid anthocyanin, a type of oxidant that boosts our body's defense system while reducing cell damage at the same time. The flavonoid is also beneficial to the respiratory tract, with studies showing that people who eat foods high in flavonoids are less likely to get the common cold than those who do not.
9. Watermelon
Another fruit that helps fight infection is watermelon. This refreshing fruit is a rich source of glutathione, a type of antioxidant that protects host immune cells and reduces chronic inflammation. Be sure to eat the red pulpy flesh near the rind because it contains the most glutathione.
10. Oysters
Zinc is an essential mineral that builds up our immune cells — and you can find lots of it in oysters. Eating oysters also helps lower cholesterol levels, leads to faster wound healing, reduces blood pressure, increases bone strength, and supports weight loss.
Help Us Save Lives Today
We at Breast Cancer Car Donations would like to invite you to support our mission of saving the lives of breast cancer-stricken women. All you have to do is to donate to us any vehicle you no longer need. We'll sell your donation through auction and use the generated funds to support a range of breast health services that our nonprofit partners provide to all individuals who need them, particularly uninsured and underprivileged breast cancer patients.
Through your donated automobile, these individuals from your local area will be provided with easy access to medical facilities where they can be given quality treatment. and other medical services.
You'll also benefit from your charitable contribution since it will make you eligible to receive a top tax deduction in the next tax season. Moreover, we'll provide you with our free pick-up and towing service wherever you are in the United States.
You can donate not just a car but nearly any other type of vehicle regardless of its condition.
For more information, feel free to check out our FAQs page. If you have questions, call us at 866-540-5069 or leave us a message here.
Give Hope to Breast Cancer Sufferers

A simple act of charity is all it takes to leave a lasting impact on the lives of your community's breast cancer sufferers. If you're ready to let go of your unwanted vehicle, please call us today at 866-540-5069 or fill out our online donation form to make your donation today!