10 Facts You Probably Didn't Know About Blueberries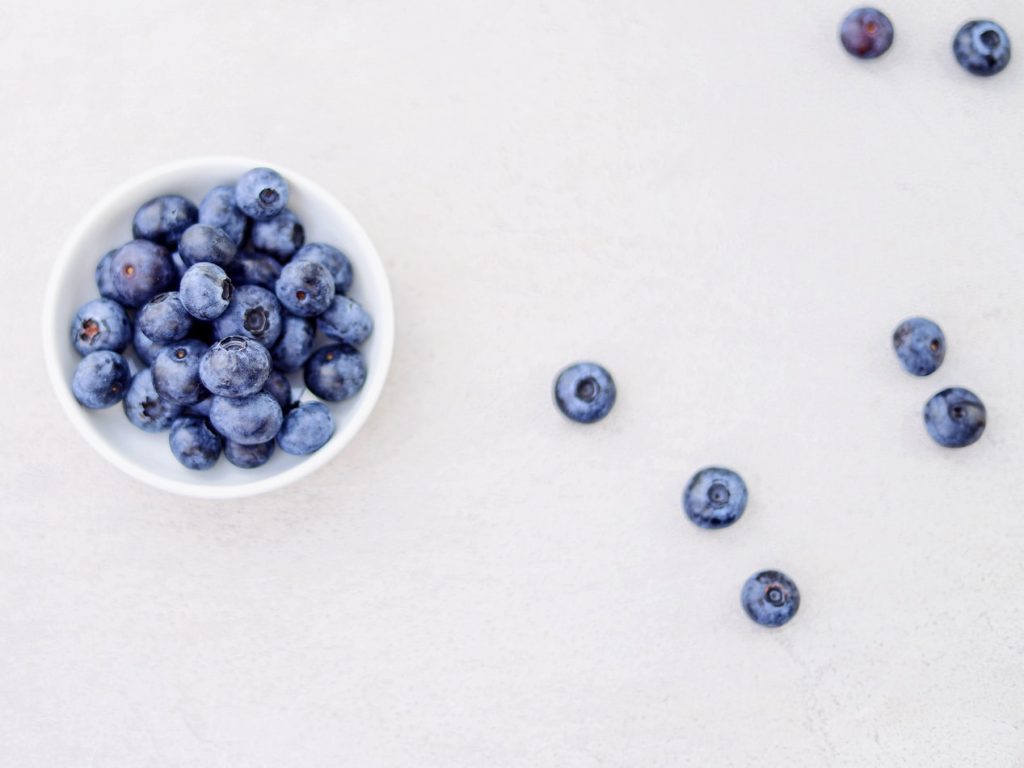 10 Facts You Probably Didn't Know about Blueberries Celebrate National Blueberry Month this July!
Did you know that blueberries used to be very hard to find? Unlike today, they weren't typically grown on farms, and the only way for people to get their hands on them was to go to areas where blueberries naturally grew. Since people couldn't get enough of this blue-black berry's juiciness, they decided to produce them commercially.
Thanks to the inventiveness and determination of one New Jersey woman, Elizabeth Coleman White, who grew the first commercial blueberry crop in 1910, blueberries are now abundantly grown in gardens and farms throughout the country. Due to the growing popularity of blueberries, the U.S. Department of Agriculture decided to designate the month of July as the National Blueberry Month.
What You Probably Didn't Know about Blueberries
There's so much you can do on National Blueberry Month. You can pick out blueberries in your garden and make a blueberry cheesecake. You can also join a blueberry festival with your family. While you're at it, celebrate your favorite berry by checking out Breast Cancer Car Donations' list of blueberry facts that you probably didn't know about:
It's a great source of vitamin C! Blueberries are brimming with vitamin C that's enough to give you a glowing complexion and a strong immune system.
Maine produces the highest number of blueberries each year. According to the University of Maine, the state of Maine produces 10 percent of the cultivated and wild blueberries in North America.
It's rich in antioxidants. Blueberries have high anthocyanidin content, an antioxidant that gives the fruit its bluish to purple color.
Blueberries come in two types — highbush and lowbush. Highbush blueberries are the ones that are sold in markets and grocery stores while the lowbush variety is usually used for jams and juices.
It has a short freezing time. On average, a blueberry can freeze in just a matter of 4 to 5 minutes.
It's used as natural food dyes in the past. It was said that people used to create grey paint out of blueberries. This was achieved by boiling the fruit in milk.
Dusty blueberries are the perfect blueberries. The "dust" that people see in blueberry protects the fruit from quick spoiling. Don't rinse it off if you're not going to eat the blueberries soon.
Blueberries improve memory retention. Based on a study conducted in 2012, people who consumed at least a serving of blueberries regularly experienced a slower cognitive decline compared to those who didn't eat blueberries regularly.
Many blueberry-flavored goods do not contain blueberry. Instead, the manufacturers use artificial flavoring and dyes to mimic the color and taste of blueberries. To make sure that you get all the benefits, eat the real blueberry fruit.
It contributes to good heart health. Blueberries are known to be rich in anthocyanins and polyphenols that help strengthen your cardiovascular health by decreasing oxidative stress and reducing inflammation.
Celebrate National Blueberry Month by Helping Breast Cancer Patients
While you feast on blueberries in celebration of National Blueberry Month this July, spare a thought for those people in your community who are suffering from breast cancer.
If you want to make a difference in their lives, consider donating a vehicle you no longer need to Breast Cancer Car Donations. We will sell it through auction and use the proceeds to support the critical programs and services of our nonprofit partners. Thanks to your donation, uninsured and underprivileged individuals in your community can now gain access to comprehensive breast health services, including cancer screening, treatment, follow-up care, and other cancer prevention and education services.
In exchange for your contribution, we'll mail to you your tax-deductible sales receipt a couple of weeks after we auction off your car. With this receipt, you can claim your top tax deduction in the next tax season.
We'll also haul off your unwanted vehicle for free at a date, time, and place of your convenience. This service is available in all 50 states.
You can donate almost any type of vehicle even if it's no longer roadworthy.
If you have any questions or concerns, feel free to contact us at our toll-free hotline 866-540-5069. You may also leave us a message here. Visit our FAQs page to learn more about our donation program.

Give the Gift of Hope Today!
In celebration of National Blueberry Month this July, give the gift of hope and a new lease on life to breast cancer sufferers in your community. Call us at 866-540-5069 or fill out our online donation form to get started with your car donation now!