10 Backyard Grilling Tips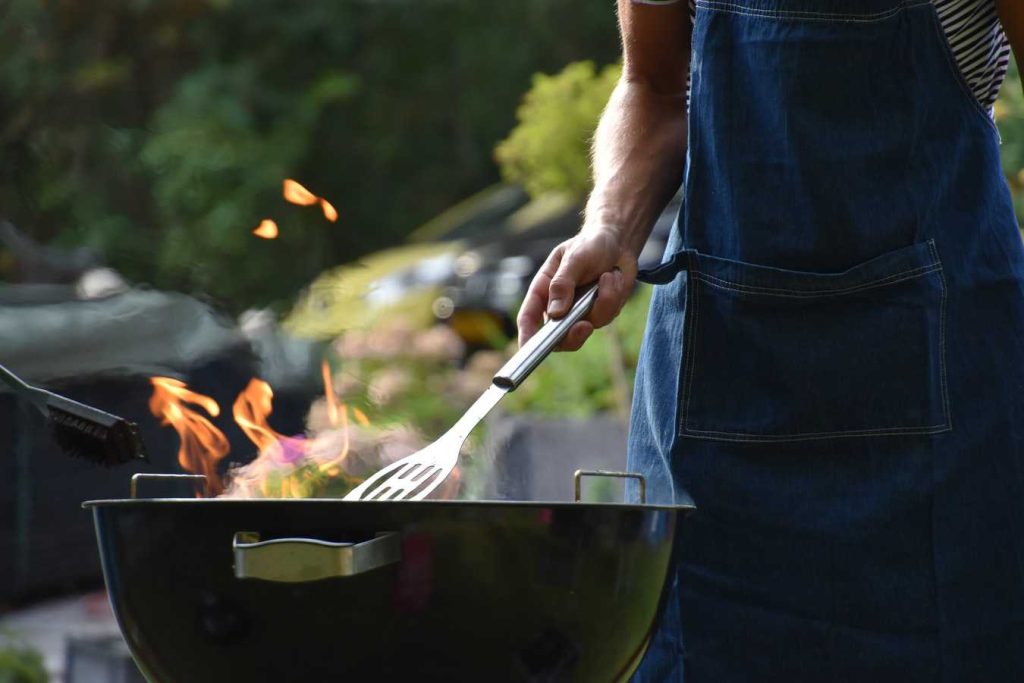 10 Backyard Grilling Tips – Here's How You Prioritize Safety When Throwing a BBQ Party
Whether you're throwing a huge barbecue party in your backyard or a simple grill out with your close friends, you'd always want to make sure that everybody gets to have the time of their lives. Other than that, you also got to prioritize their safety. Here are 10 backyard grilling tips for your next cookout:
1. Place your grill away from any structures.
According to a 2013 National Fire Protection Association report, 29 percent of home fires started on an open porch or an exterior balcony, while 27 percent took place in a terrace, patio, or courtyard. Keeping this report in mind, you should keep your grill at least 10 feet away from your house, including areas like your garage and porch. Don't set your grill under any wooden overhangs.
2. Clean your grill now and then.
Allowing grease and fat buildup is a recipe for disaster. Grease often causes fires, which is why you should keep your grill as clean as possible. If you have a charcoal grill, always see to it that the coals are completely cooled off before you throw them away in a metal container.
3. Stability is key.
Position your grill on a flat surface where it can't be tipped over. You might even want to use a splatter mat or a grill pad under your grill.
4. Never leave your grill unattended.
Be sure you're already done with your other food prep chores before you start grilling. That way, you wouldn't have to switch places and worry about your grilling station anymore. Also, if you have children or pets, don't allow them to stay near the grill.
5. Check for gas leaks.
To do this, turn on the LPG gas bottle without turning on the BBQ. Next, spray or sponge on the entire valve, regulator, and hose assembly with soapy water. Soap bubbles will form if there is a gas leak and you may also smell the gas.
6. Use charcoal starter fluid.
If you're cooking with a charcoal grill, it's best to use charcoal starter fluid. Avoid adding more of it or other flammable liquids once you see the fire dying down. A good option is to use a charcoal chimney starter. With this, you no longer have to use any self-igniting fluid that contains harmful chemicals.
7. Rub seasonings gently.
Rubbing your seasonings hard into the meat will only damage its texture and fiber, which is why you should apply the seasonings gently.
8. Don't sauce too early.
It's never a good idea to sauce your ribs early on, especially if you're using a sweet sauce. You'll only end up disappointed as soon as the sugar burns, ruining your food. The best time to sauce would be during the last 30 minutes of grilling.
9. Keep your meat organized.
A good cookout host knows how to please their guests and leave them wanting more of their dishes. Serve three platters — rare, medium, and well-done — and label each one of them. Not only will your friends and neighbors applaud you for your exceptional cooking abilities, but they'll also appreciate your effort in making things more convenient for them.
10. Have your fire extinguisher ready.
No matter how careful you might be, fires can still happen from other circumstances. Be sure that you have a fire extinguisher nearby, or at least a large can of baking soda, or a bucket of sand. Never put out a grease fire with water.
Bring Hope and Relief to Breast Cancer Sufferers in Your Area
Would you be willing to donate your old car in support of a worthy cause? When you turn over your clunker to us at Breast Cancer Car Donations, you'll be joining our mission to fight breast cancer by saving the lives of its victims.
We'll sell your vehicle through an auction and use the proceeds to support the critical programs and services of our nonprofit partners. These are IRS-approved 501(c)3 nonprofits that provide comprehensive breast health services to all individuals needing them, particularly the uninsured and underserved breast cancer patients.
These charities give their beneficiaries easy access to medical facilities where they can undergo full treatment. These nonprofits also provide breast cancer survivors with follow-up care. Other beneficiaries get to receive free breast cancer screening and prevention and education services.
We offer free vehicle pickup in all parts of the country, so there's no need for you to shell out cash. Our team will also handle all of your paperwork, including your tax and title transfer documents. We got you!
We'll send you by mail or email your 100-percent tax-deductible sales receipt within 30 days following the auction sale of your vehicle. You'll need this receipt to claim your top tax deduction when you file your itemized federal income tax return in the next tax season.
You can donate not just your extra car but nearly any other type of vehicle regardless of its condition.
If you want to learn more about our car donation program, feel free to visit our FAQs page. If you have any questions or concerns, feel free to talk to one of our donation experts at 866-540-5069. You may also send us a message online.
Help Fight Breast Cancer Today!

While your clapped-out car may mean nothing to you now, it could mean the world to breast cancer sufferers in your community. Hand it over to us at Breast Cancer Car Donations to bring them hope and relief. Call us at 866-540-5069 or fill out our online donation form to make your donation now!